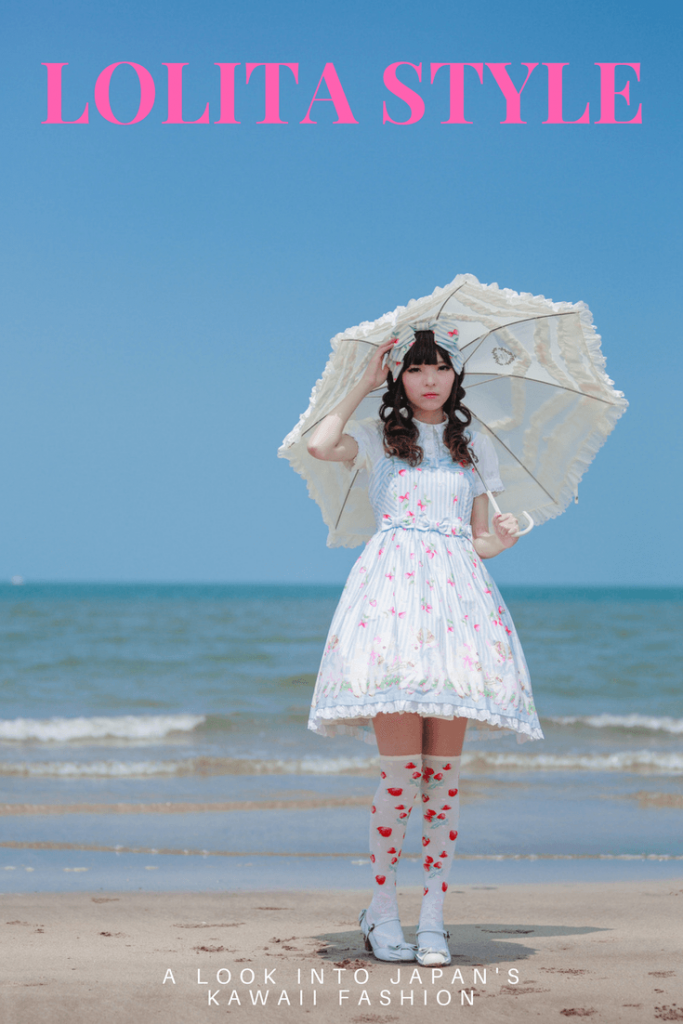 People usually view the name "Lolita" negatively as it conjures up images of the Vladimir Nabokov's Lolita . In this infamous novel, a 33 year old man has a relationship with his underage step daughter. In Japan however, the Lolita Style has nothing to do with this novel. Though, I can see how the child-like clothes may further add on to this impression.
What is Lolita Style?

The Lolita Style emerged as fashion genre in the 1980's as a form of rebellion against the strict and repressive role of women in Japanese society. It was further popularized and brought into mainstream by the bands Mana and Novala Takemoto. This style is based on the Victorian and Edwardian form of children's clothing and is meant to portray "cuteness". While the youth of today are eager to shed their cute image and dress up in edgier clothes even before they hit puberty, Lolitas are the opposite. They embrace cuteness or Kawaii in the extreme. Also, in Japan dressing up cute is generally more acceptable than in western cultures. The dresses usually have a poofed skirt with layers of lace and frills. They are accompanied by equally over the top accessories and wigs. However, don't mix up these dresses to be costumes or cosplay. Lolitas are not portraying any anime character as cosplays do.
Lolita Sub-genres
Not all Lolitas are the same. The Lolita Style has sub-genres as well. The most well-known of these are Sweet Lolitas, Gothic Lolitas and Classic Lolitas.
Sweet Lolitas
As the name suggests, Sweet Lolitas have a preference for an aesthetic that is sweet and feminine. This means that they are more drawn to lighter colors and pastels. Pink usually features prominently in their makeup and clothes accompanied often by pearls and bows. They are certainly the most girly among Lolita.
Gothic Lolitas
The Gothic Lolita Style is an amalgam of Goth and Lolita Styles. This translates into darker colored dresses especially black. The Lolita element is reflected by the poofy bell shaped skirt, ruffles and over the top accessories. Black Stockings and Garter are also part of this look. However, unlike the Goth style of the west, Gothic Lolitas don't wear dark makeup like black lipstick and don't powder their faces to make it look overly pale.

Classic Lolitas The Classic Lolita Style represents a more sophisticated and mature version of Lolitas. These lolitas with their elegant hats and dresses appear to have walked straight out of a Victorian era but with much shorter skirts! Like the Sweet Lolitas, these Lolitas prefer pastel color specially cream colored dresses. The skirt in this look is A-line rather than bell-shaped. Overall this style is a subdued form of Lolita which gives more importance to elegance rather than the cute factor.
Lolita Spotting
If you want to spot some Lolitas your best bet would be Takeshita Dori in Harajuku, Tokyo. Especially many Lolitas along with other fashionistas of Harajuku meet at Takeshita Street for an event called the "Harajuku Fashion Walk" to flaunt their fashion chops. To keep up, check the Twitter Feed @harajuku_fw where they advertise the event dates.
What do you think about the Lolita Style? Would you be willing to try it? Let me know in the comments.