When I traveled to Havana, I decided to pay homage to the 1950s vibe of this colorful city with 1950s fashion. 1950s fashion had two main standouts – One was the pencil skirt, the other was the tiny waist dress with a full skirt.
In the 30 degree heat, there is no way I was wearing a tight-fitting pencil skirt! Instead, I chose a white Tommy Hilfiger dress, which had hints of the classic 1950s cinched waist appearance. I deliberately chose a white dress so that the dress fitted in harmoniously with the colorful buildings of Old Havana. I paired this dress with a 1940s style straw hat which provided much-needed shade from the sun along with enhancing the classic feel of the dress. The belt which came with the dress helped to highlight my waist and giving an illusion of a slim waist.
For the ride to view the corals in a submarine-type boat followed by a tour of the Bellamar caves, I chose to go with my faithful jeans. The walk in the cave demanded comfortable shoes and outfit. However, I wanted to stick to my 1940-1950s fashion. So, I chose a brightly colored polka dot top with a White Swatch watch and the straw hat from the day before coupled with Tahari Sunglasses. We had to walk a lot inside the caves so I opted for my super comfortable Ecco shoes. I am a fan of Ecco shoes because of the way the smooth interiors hug my feet.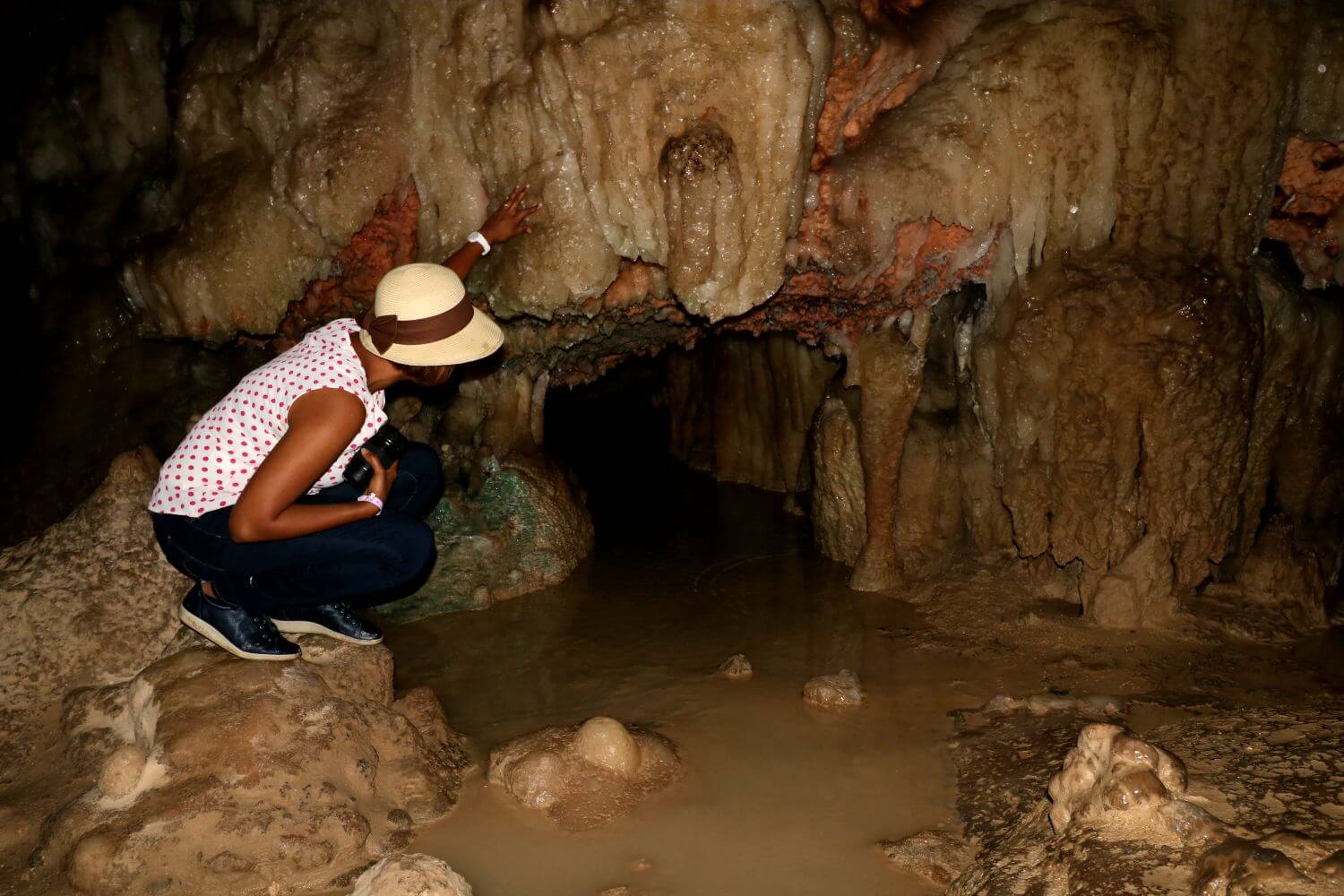 Shop 1950s Women's Fashion
Want to know more about Havana? Check my posts : Old Havana Cuba: A Walking Tour Of The Four Plazas and Cuba Cars: 9 Cool Pictures of These Classic Beauties
Disclaimer: Some items shown here are not an exact match but are a close match to the outfit shown in the pictures. These links are affiliate links. This means I receive a small commission, at no extra cost to you, if you buy them.