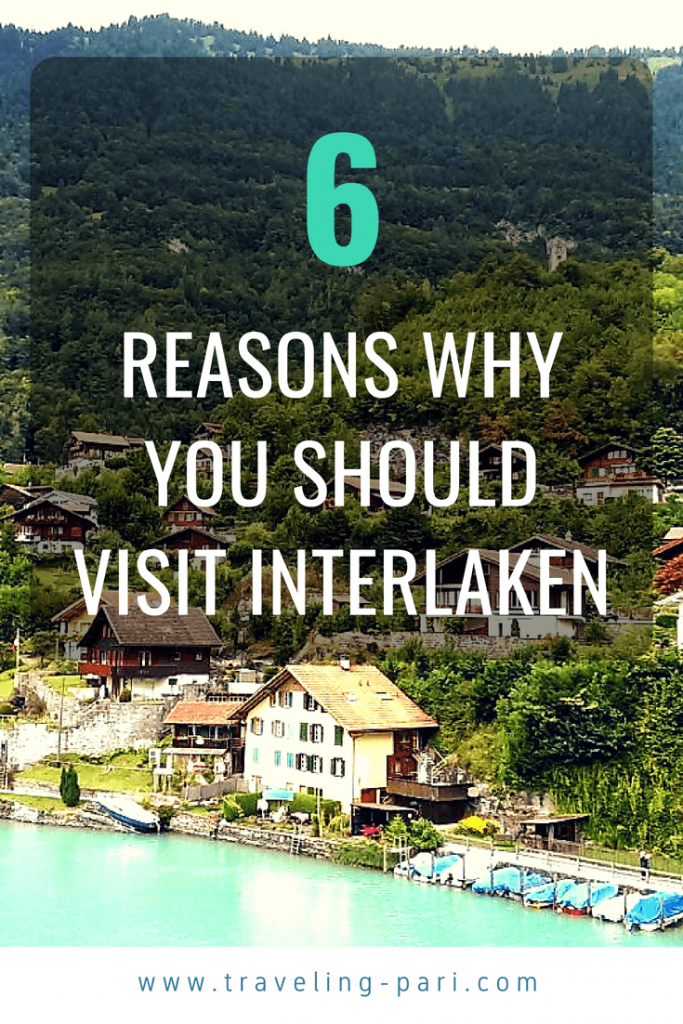 Interlaken Switzerland
Interlaken is a picture perfect town sandwiched between two beautiful lakes, Lake Briennz and Lake Thun. Though, it's not famous as the other Swiss cities like Zurich, Geneva etc., this town is still noteworth because it has so many options for a wide range of travellers. Whether you are a hiker, a adventure seeker or simply a traveler who loves nature, Interlaken has something for everyone. Checkout the things that you can do in Interlaken in my list below:
1. Enjoy The Glacial Lakes Of Interlaken
(
CC BY-NC-ND 2.0
) by
Freddy Enguix
As I said before, Interlaken is set between two gorgeous colorful lakes – Lake Brienz and Lake Thun. The brilliant color of the lakes is due to the glacial rock flour which gives these lakes a blue or greenish hue. You don't need to go far to see the either of the lakes; just taking a walk around Interlaken will give you brilliant views of both. Further, if you want a more immersive experience, you can also take a cruise on the lake. However, in my opinion, the best way to see these lakes is from the top! As shown in the picture, you can see both these lakes and the town from the top of Harder Kulm.
2. Drive/Ride the Train to Lauterbrunnen
(
CC BY 2.0
) by
Noel Reynolds
Fans of the Lord of the Rings will instantly draw a parallel between Lauterbrunnen and Rivendale. Lauterbrunnen has not 1, not 2 but 72 waterfalls, with the most famous waterfall, Staubbach Falls, cascading down as shown in the picture. This gorgeous valley is a short drive from Interlaken. You can also reach Lauterbrunnen via train. Board the train "R towards Lauterbrunnen" and you will be there in 30 mins.
3. Travel To Jungfraujoch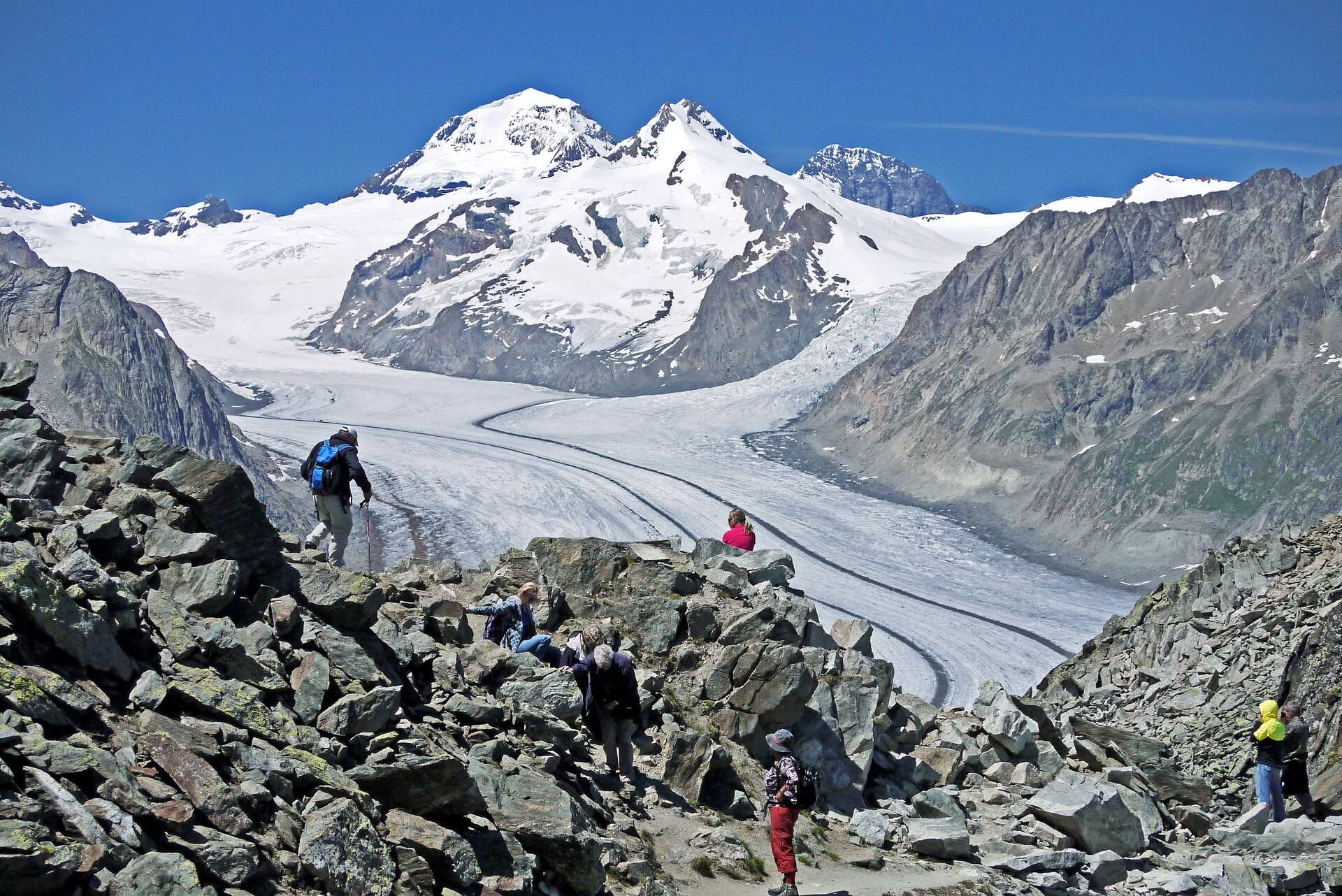 Travel to the highest point in Europe and enjoy the Swiss Alps up-close. To get to Jungfraujoch, either take a train or drive to Grindelwald or Lauterbrunnen. Then, ride the Wengernalp cable car to Kleine Scheidegg. The train to Jungfraujoch goes directly from there. The trip is definitely worth the effort.
4. Go To The Top Of Harder Kulm
Get a bird's eye view of Interlaken and enjoy the gorgeous panoramic view of the town sandwiched between Lake Thun and Lake Brienz.
5. Feed Your Inner Adventure Junkie
(
CC BY 2.0
) by
abucska
Adventure Junkies, this is the place for you! Enjoy a range of activities from skydiving, paragliding, kayaking, rappelling and sliding down waterfalls, bungee jumping etc. If you are not into extreme adrenaline adventures, you can still have fun here: enjoy electric bike tours, horse-back riding, canoeing or hiking.
6. Just Relax and Enjoy The Picturesque Town
(
CC BY-NC-ND 2.0
) by
Mark W Weston
If you only have a day or two to visit and don't have the time for all the activities on offer, then just stroll around this town. The swiss chalets and the fairy-tale like town is a memorable experience in itself.
If you are looking to visit Interlaken on a budget, don't forget to read my post on how to save money on travel, swiss food and hotels in Interlaken Switzerland. Happy Travels!
Loved this Post? Pin it or Share with your friends.