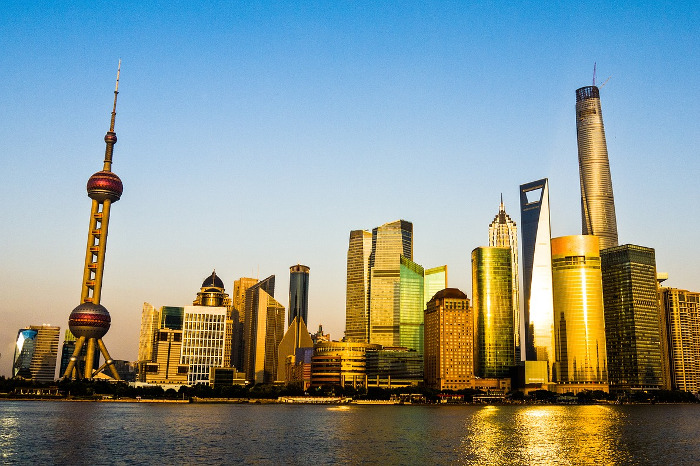 Recently, I flew from Toronto to Bangkok and had a 13 hour layover in Shanghai, China.
After booking my tickets to Bangkok, I went about researching the transit requirements through Shanghai. I was pleased to find out that – if you are transiting through Shanghai from Country A to Country B, then you may be eligible for a 24 hour transit without visa for citizens of most countries. Citizens of select countries can also get a 144 hr transit without visa.
Important points about Shanghai Transit Without Visa (TWOV)
The 24/144hr entry permit into Shanghai is at the sole discretion of the immigration officer. There is a chance that your visa may be denied.
Have printouts of your e-ticket/itinerary showing onward travel ready for the immigration officer's perusal.
Before lining up for the visa, get your biometric information receipt from the fingerprint machines and your arrival/departure card.
For the 144 hr layover, remember that you can move around only in Shanghai, Jiangsu and Zhejiang. Travel to other parts of China using this permit is not allowed.
In case of the 24 hr visa, the 24 hrs are counted starting from your scheduled arrival time
In case of the 144 hr visa, the counting is not done based on hours but days. So, your permit time is counted from 0:00 the day following the entry date
The rules of TWOV are always changing. So, confirm with the airline or embassy before you leave.
Transit Without Visa Process At Shanghai Pudong International Airport
Most flights through Shanghai Pudong International airport don't transfer your luggage automatically through to your connecting flight. So, you have go through immigration to pick up your bags and check-in again to your connecting flight. So, make sure you allow adequate time in between your flights and confirm with your airline in advance.
Upon arrival to Shanghai Pudong International Airport, foreigners have to give their biometric information. When you walk towards immigration, there are Fingerprint scanners along the corridor. Scan your passport and give your fingerprints and photo as instructed by the machine. Depending on passport, the machine automatically translates the instructions in your native language. After completion, the machine gives you a receipt. You have to give this receipt to the border control agents.
Next, head to the immigration section. There's a separate section for 24 hour/144 hour visa free transit. Before lining up, fill in the arrival/departure card. This card has a blue header, the card with the yellow header is not for the 24/144 hr visa.
Have your connecting flight information e-ticket or itinerary ready for the border control agent's perusal. Remember, some websites are restricted in Shanghai due to China's firewall, so you may not be able to access your flight information, hotel booking information online. So, it's better to carry a printout of the itinerary or download it on your phone for offline access.
Depending on the length of the line, you may have to wait an hour or more. Hand in your passport, connecting flight information, arrival card and fingerprint receipt to the border control agent. On approval, the agent will stamp your passport with a 24/144 hr visa-free stamp. He/she will also give the departure section of your arrival card back to you. Keep this with you safely. You have to give it to the officer at passport control on your way out of Shanghai.
Please note, your entry into China is at the sole discretion of the immigration officer. So, for whatever reason, he/she may deny your entry into China and allow you to remain air side at the airport.
If your layover is during the day, you can go to downtown and see the city. If your layover is during the night, then you can rest up at the Airport Hotel located inside the airport which is very convenient for a traveller.
Have a fantastic time on your Shanghai Layover!